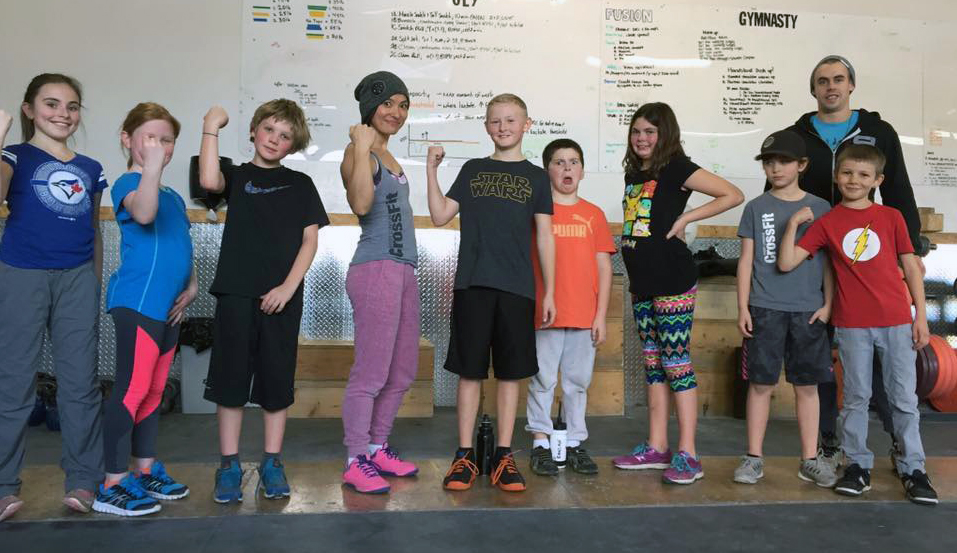 Coach Shoko
If you're a parent, you're probably always looking for a good physical activity for your child. This can be a challenge especially when your child is not so into any sport.
If you're a CrossFitter, I'm sure you thought at one time or another, "I wish I had started this much earlier!!" no matter how old you were when you first started CrossFit. I totally get it. I am definitely one of those people. As a mother of three boys, I even wondered how I could introduce this amazing sport of fitness to my children so they don't miss out.
Well did you know that West London CrossFit offers CrossFit Kids classes to children as young as 5 years old? How cool is that?!
CrossFit is defined as "constantly varied functional movements performed at relatively high intensity", and CrossFit Kids program is no different. However, if you're picturing a young kid throwing a kid-sized barbell, covered in sweat and chalk, screaming and maybe crying a little during the workout, giving high fives to their friends as they collapse onto the floor, that's not quite how the classes are run.
Yes, CrossFit is known to be "universally scalable" (meaning anyone can do CrossFit no matter what age, gender or conditions they may be. Our needs differ by degree, not kind as Coach Glassman says) but that doesn't mean that CrossFit Kids is just a scaled down version of an adult CrossFit class. Here are some key differences to consider when looking into CrossFit Kid's classes for your own children.
1. Focused on Functional Movements
The exercises in CrossFit Kids are all based on functional movements, which means moving naturally, doing things like squatting, running, jumping, throwing, pressing, pulling, hanging, rolling, crawling comes before anything else. CrossFit takes those movements and varies the tempos, equipment, time domains and other components to create the "constantly varied" aspect of CrossFit.
2. Focused on Mechanics & Consistency
Although CrossFit is known for its intensity, you cannot reap the benefit of intensity without proper mechanics and consistency. Kids' bodies and minds are constantly growing and changing every day, so reinforcing proper mechanics and building consistency over a long period of time is paramount. That means it'll be a long time before kids will see any heavier weights. Most of the programming is based on the body weight movements utilizing impact loading (jumping). External loading will be added only when the children demonstrate proper mechanics consistently over time.
3. The Primary Goal is Healthy Habits
Before we talk about improving fitness of our kids, such as endurance, stamina, strength and flexibility we want to make sure that exercising becomes a natural part of their life. Moving our bodies is not only fun but feels good and is vital for our wellbeing. We all agree, it's easier to create good habits when we're young, rather than trying to start something new later in their life, because, as they say, old habits die hard!!
4. Building on Success builds Confidence
By starting with the fundamentals and progressing in small increments, the stage is set to make sure each and every child performs each step successfully. CrossFit Kids is all about finding the positives in every child movements and building on them. This applies not only to the movement itself, but also leadership and teamwork that children demonstrate in class. CrossFit Kids is meant to build children up, not to tear them down.
5. Bottom line, it's FUN!
Take all of the above and throw it into a carefully designed program along with experienced coaching and you will get a fun-filled, action-packed hour of fitness for kids. By using games and play to incorporate and reinforce the movements learned in class there will never be a dull moment.
For free trial and detailed information, please contact Emily (Emily@lifebydesignsc.com).