ATHLETE OF THE MONTH
May's Family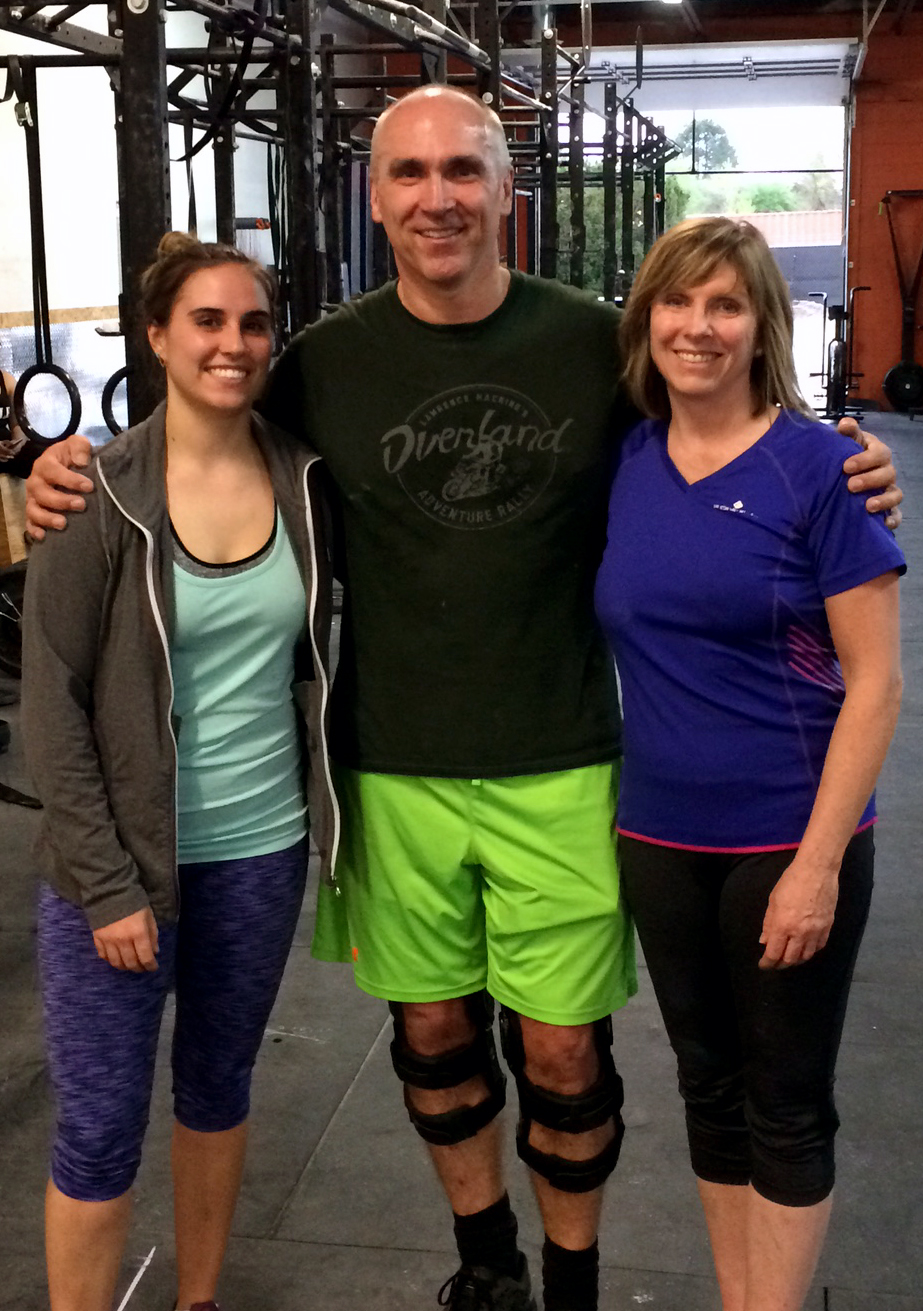 "Training at West London CrossFit is something we can do together as a family. The workouts are pre-set, the movements scalable, and the coaches fantastic. They are very patient about explaining the movements and challenging us, while still letting us go at our own pace".
It was Christmas 2015 and the kids were all home for the holidays. Our oldest Amanda and her husband Ash, had just started CrossFit in Winnipeg and were loving it. So, they gave me (Jeff) the Gift of Awesome from WLCF as my Christmas present. As I relaxed back in my recliner I looked at Barb and asked, "Do you want to go with me?" Happily, Barb agreed.

In January, we started OnRamp. Barb had never really lifted weights before and I had been trying to stay in shape with whatever was the most convenient to do after work. It was tough at first (as most good things for you are) but we loved it from the start! It's amazing to have Barbara getting healthier and stronger! In the few years preceding she had been through quite a lot, including a shoulder operation and breast cancer, both involving many operations and chemotherapy.

A few months ago, our middle daughter, Stefanie moved back to London and also joined WLCF. She had been training at a CrossFit box in Toronto and now we get to workout together as a family.

There are so many things that we love about WLCF! We don't have to figure out our own workout since it is all laid out on the whiteboard when we get there, there is great support and training from the coaches, and there is a real sense of community at the gym.

The improvements we have made in the last 16 months in our mental fitness, strength and overall conditioning are incredible! We have definitely found a workout regime that works for us and we look forward to continuing in the years to come.

Now when the family gets together we look forward to doing a CrossFit class together. Who would have thought?