ATHLETE OF THE MONTH •

MELISSA JONES -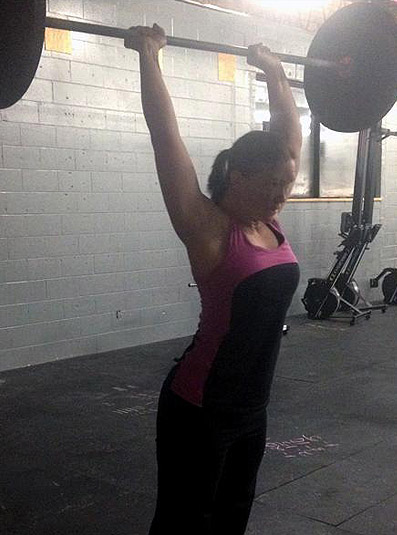 What I love about West London CrossFit is the "real sense of community" and that everyone from coaches to fellow athletes are supportive and encouraging. Even if you don't know anyone it's like working out with friends".
Before Melissa was a regular at the 6am morning class, she belonged to a typical gym and did typical gym things but like most typical gym users yearned for a change in motivation, programming and results -- that's when she found West London CrossFit! Though she's in and out of the gym in about an hour, she's achieved better results than her time at a typical gym.
One of the biggest changes is that Melissa records all her progress. Not only is recording a key component for improvement, it's exciting to see the difference in weights you can lift. Not too long ago, Melissa couldn't deadlift 200lb and now she can lift over 270lbs. Awesome! Better yet, Melissa always wanted to do pull-ups after being told that women are not designed to do them (who thinks that?). Now she can do two pull-ups in a row.

Melissa has found a supportive community that's fuelled her motivation, power, strength to the point where she can do the things people said she couldn't do.