ATHLETE OF THE MONTH •

RIKKI & TAYLOR -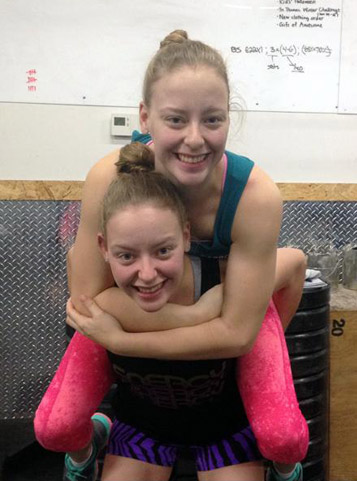 "The West London CrossFit Team are so welcoming and always willing to help. The variety of classes are amazing!"

These sisters were tired with their previous workout regime and were not seeing the results they wanted. They started researching CrossFit and found our OnRamp program. Taylor and Rikki signed up that same month and have been here ever since.

Not only have they noticed they are stronger and leaner, they love the increased feeling of confidence. Both of these sisters have embraced a dietary change consisting of delicious meals and feeling great!

The best part about having a trainer lead the training sessions is their level of knowledge regarding technique and skill. The Coach pushes them when they need that extra support and they find that encouragement pivotal as they are constantly challenging themselves and exceeding their own expectations.

If you are someone on the fence about joining the West London CrossFit's training programs, just try it! We feel like we have been accepted in to a wonderful, encouraging family.