ATHLETE OF THE MONTH •

MARTA LORUSSO -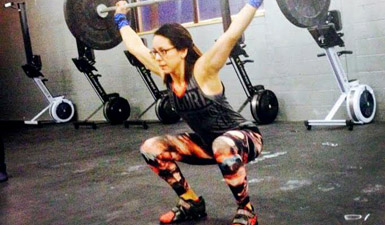 "As a mom and an elementary school teacher, I am constantly making decisions. It's really nice to show up at the gym and have a plan already set out for me with someone there to guide me through it."


My husband signed me up for On Ramp as a surprise! At the time my family and I were on a road of recovery after having a terrible year health wise. My husband had recently finished treatment for lymphoma, my son (5 at the time) was struggling with his asthma, having been hospitalized for it. I was underweight, stressed out, not eating well, and I constantly had migraines.

I had not heard of CrossFit before until my husband showed me a YouTube video. He said, "I think you'd really like this kind of training." I told him it looked like a lot of fun. He said, "Great, you start on Monday". That was a life changing thing for me. Since joining back in 2013, I am stronger, fitter, healthier and happier than I ever have.


Taking time for yourself, focusing on making yourself healthy and happy in turn makes you happy. That makes the people around you happier too. Our gym is fun, it's welcoming and it has lots of really, really great people -- I can't wait to go to the gym. It's my happy place.