ATHLETE OF THE MONTH •

MATT BROWN |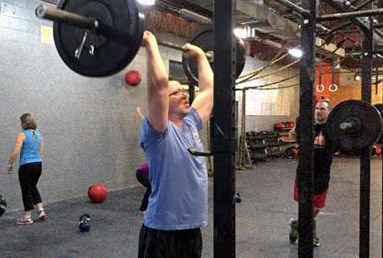 "Since starting at West London CrossFit, I have seen a drastic increase in my range of movement and my mobility as well as a major improvement in my self-confidence and mood. Over the past 5 months I have lost 19lbs, and a couple clothing sizes. Everything in my closet fits again, and some of my clothes are even becoming too big!"
Matt's main reason for starting CrossFit was to lose weight. He was finding that school and work were becoming more challenging because he was not in good shape, living a healthy lifestyle, and he wanted that to change. He signed up at West London CrossFit shortly after attending a free class.

Matt loves that everyone is assigned a personal coach as well, and that you can focus on any area that you want to improve. All the coaches are very knowledgeable on how to help you achieve your goals.

Usually when Matt talks to people who are considering CrossFit, or who are on the fence about whether to go, cost is the focus of the conversation. Yes, CrossFit is definitely more expensive than other programs out there; however, Matt says, "with 100% certainty that I would not have achieved the results I have without coming to West London Crossfit. I was too out of shape, and too far removed from the fitness world to get back into this stuff on my own at a gym. I needed the support and community that West London CrossFit offered, and it truly has changed my life".