ATHLETE OF THE MONTH |
JADZIA TRUSKOWSKI •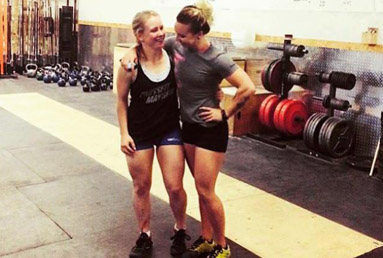 "I cannot say enough good things about the coaches at West London and how far they are willing to help you achieve your goals. They are there helping you every step of the way."
The reason that I decided to take the plunge and start this crazy thing called CrossFit is because I needed something that would push me past my own limits. I wanted a challenge, something that would make me both humbled and feel accomplished. I was at a point in my life where everything was routine and I was falling into the same pattern every day. CrossFit saved me from the rut I was falling into.
I had my own reasons for walking through those doors, and whatever yours might be, I would say just pull off the band aid and do it. It's going to be the best decision you have ever made.